SEO tools to improve the positioning of your blog exist hundreds. Some are easier to use than others; some are free and some are paid. So much abundance makes it sometimes difficult to choose the ideal tool.
If you are not an SEO technician but you want to improve the organic positioning of your blog, it is best to start by using only the basic tools. As you deepen your knowledge of SEO, you will be able to implement more complex applications to optimize the results.
The objective of this article is to talk about the 5 SEO tools that cannot be missing from your blog if you want to gain positions in Google results.
The first thing to keep in mind is that organic positioning techniques work in the long term. SEO is a job that needs to be tested, measured, analyzed and corrected in order to achieve optimal results. With the help of these 5 essential tools you will save time and effort.
Plan keywords
The first step, before you start publishing content, is to get a list of keywords you want to be found by. For example, if your blog is about vegan products, you'll need to think about what terms your target audience might use when looking for information on this topic. That way you can get more qualified visitors.
What is the best SEO tool for planning keywords? There is no single answer. As we mentioned before, there are many possibilities. You can start with our proposal, the Google Ads Keyword Planner.
This SEO tool is designed to create advertising campaigns but can be of great help to find the terms with more searches. In addition, the new version has a simpler interface to use.
To get started, just click on "Search for new keywords". A panel will open in which you can add several terms related to your sector.
The scheduler will return a list of expressions related to the words you have entered. It also indicates the competition that these terms have, which can serve as a guide about the interest that exists in positioning them.
Apply the keywords in the blog
Having a list of keywords you want to position is only useful if you apply them strategically in your blog. If your blog is created with WordPress, one of the best tools you can find is Yoast SEO, very complete even in its free version.
Yoast SEO is a plugin that installs in a couple of clicks and helps you step by step in the positioning of your blog.
One of its most interesting features is the optimization of titles and metadescripciones, which will improve search results. In addition, you can make it not index content that you don't want Google to crawl, such as the privacy policy page.
With its color system and tips, it will guide you until your entries are optimized.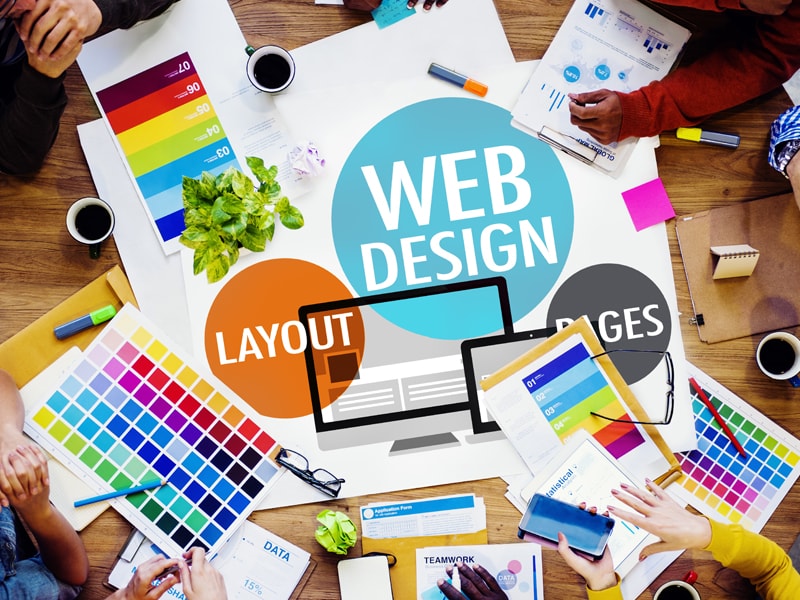 Optimize images
As you probably know, Google doesn't interpret images but text. Therefore, you have to provide content that the robot can consider relevant to improve positioning. This is achieved by using the keywords in the image name and the Alt text, which must always be completed.
Another aspect that can negatively influence the SEO of your blog is the weight of the images, especially if you have a site with many photographs.
To optimize the weight of the images and reduce the loading time of the page you can use Photoshop. This great program has two drawbacks: its price and its complexity.
So, we propose you other alternatives, such as EWWW Image Optimizer. This free WordPress plugin is very easy to use. The best thing is that it allows you to mass reduce the weight of all the images in your blog without losing quality.
Measuring performance
Google Search Console is a free tool essential to optimize your blog and detect possible problems. Just check the url of your website to start using it.
Among other features, you can measure performance and search traffic, correct problems, optimize content, detect duplicate content, receive alerts when problems are detected on your blog.
Optimize and improve, all in one
If you want to save time and avoid using several tools to improve the SEO of your blog, there are several interesting alternatives. One of the most complete is SEO PowerSuite. This platform consists of four tools with which you can perform all SEO-related tasks.
It has a fairly full free version and paid versions. In addition, you can purchase each tool separately: Rank Tracker, WebSite Auditor, SEO SpyGlass and LinkAssistant.
One of its most interesting features is WebSite Auditor, which shows all the problems that can affect your blog, from indexing problems to user experience, broken links or duplicate content.
So far, our list of 5 essential tools to improve the SEO of your blog. However, we recommend that you try the different options you will find on the Internet and stay with those that you find most useful.
Which of the tools in this list do you find most interesting? What other tools do you use to improve the positioning of your blog? Tell us how you monitor your website so that search engines consider it relevant.